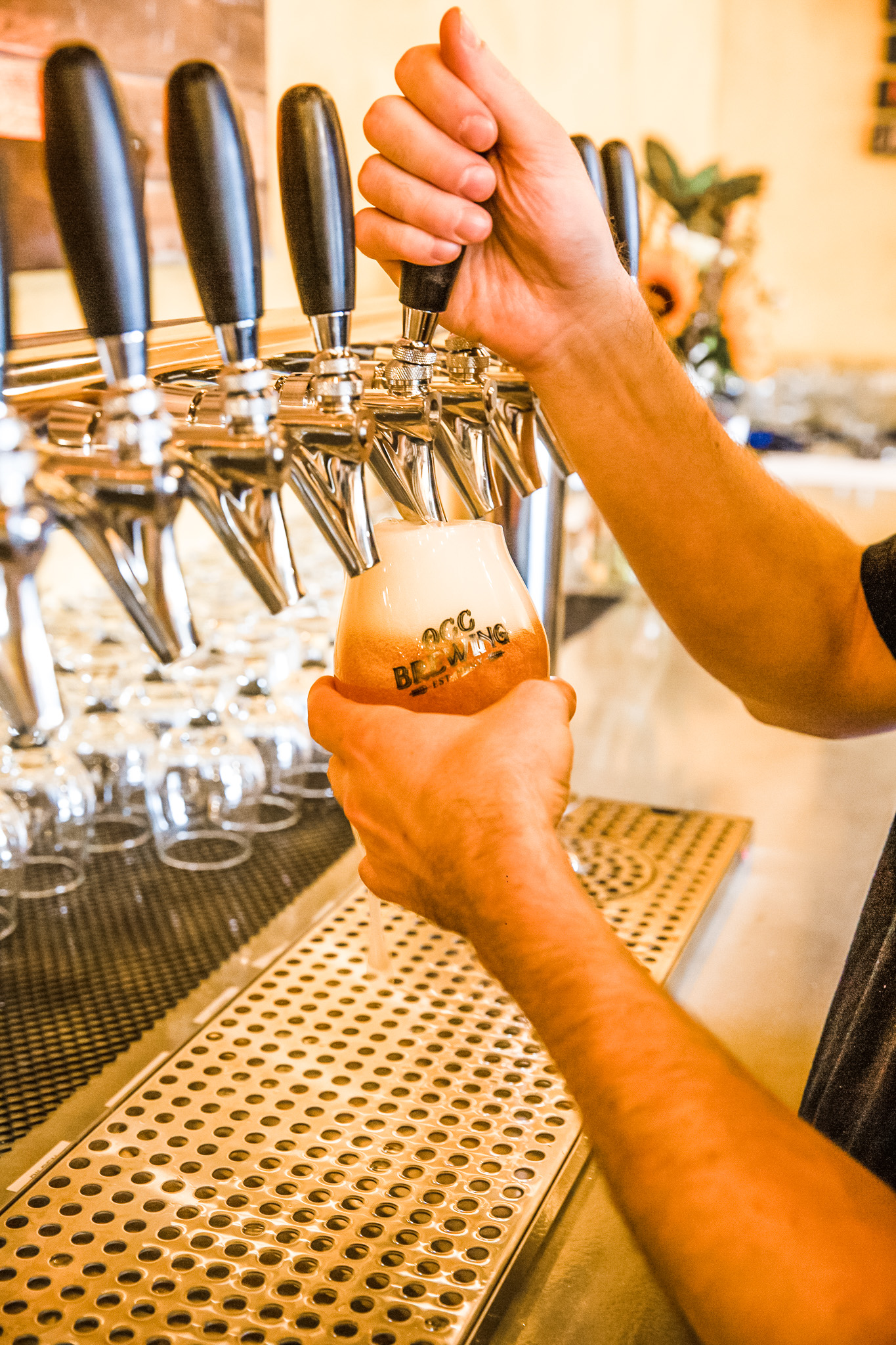 Welcome to O C C Brewing Restaurant and Brewery
Owners Dan and Claire Ramos met 20 years ago as wildlife biologists. Their biology careers carried them around the world, but no matter where they landed they could always count on the local pub as a place to call home. It is our goal to be a welcoming, communal hub for Old Colorado City locals and travelers alike. Whether you are coming into the restaurant and brewery for a warm meal and a cozy porter during a snowy day or cooling off with a cold pilsner after a summer bike ride or hike, OCC Brewing is the place for you. We are a family-friendly, community-focused craft brewery with a warm and inviting atmosphere. Enjoy a beer on our dog-friendly front patio or enjoy the best view of Pikes Peak on our rooftop patio, perfect for a Colorado sunset. Join us during a fundraising pint night to support our community or see us at many local events throughout the year. Follow us on social media for new beer releases, event announcements, and more to keep up with what's happening at OCC Brewing! Visit our restaurant in Old Colorado City and let us pour you a pint.
Inspired by a love for science and world travels, OCC Brewing brings craft beer and international inspired dishes to the Colorado Springs community. Our local restaurant and brewery in Old Colorado City pours a variety of beers with 16 always-rotating taps. Brewers Dan and Kyle share a passion for European beers and novel takes on classic beer styles. You will always find something new and tasty on tap at OCC Brewing, located on the west side of Colorado Springs. Along with craft beer, we also offer a full restaurant and bar, featuring house-made food like flavorful sandwiches, vegetarian options, and more. Join us for our weekend brunch, too!
Want to stay updated with beer releases, new food menus, events and more?
Join our Monthly Newsletter!